Cyber Security: 3 Statistics to Describe the Urgency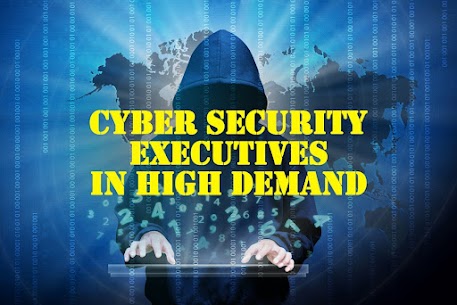 [1]  A poll of 1,100 C-suite executives published by Deloitte in Oct 2022 reveals that "in the past 12 months, 34.5% reported their […] accounting & financial data was targeted by cyber adversaries […]"
[2]  In 2021, Cybersecurity Ventures projected that global spending on cybersecurity would reach a cumulative $1.75 trillion from 2021 to 2025.
[3]  In the report accompanying the release of its Cybersecurity Readiness Index in March 2023, Cisco indicates that "82% of security leaders [surveyed] believe cybersecurity incidents are likely to disrupt their businesses over the next 12 to 24 months".
The pandemic period saw technology infrastructures hybridize, with a rapid expansion of mobile asset inventories as workers went remote. As a result of this transformative event, cybersecurity risk significantly increased, making its management an even more critical priority for Corporate America.
How did this translate in the job market?
Demand for executives with a background in cybersecurity and risk management has been rising for years.
A recent Comparitech study (12/22) shows the number of jobs in cybersecurity in the US increased 13.93% between 2020 and 2021, from 138,000 to 157,220.
DSC has a deep understanding of the cybersecurity landscape and a track record of connecting top executives with experts in cybersecurity and risk management.
Call us to discuss your needs.