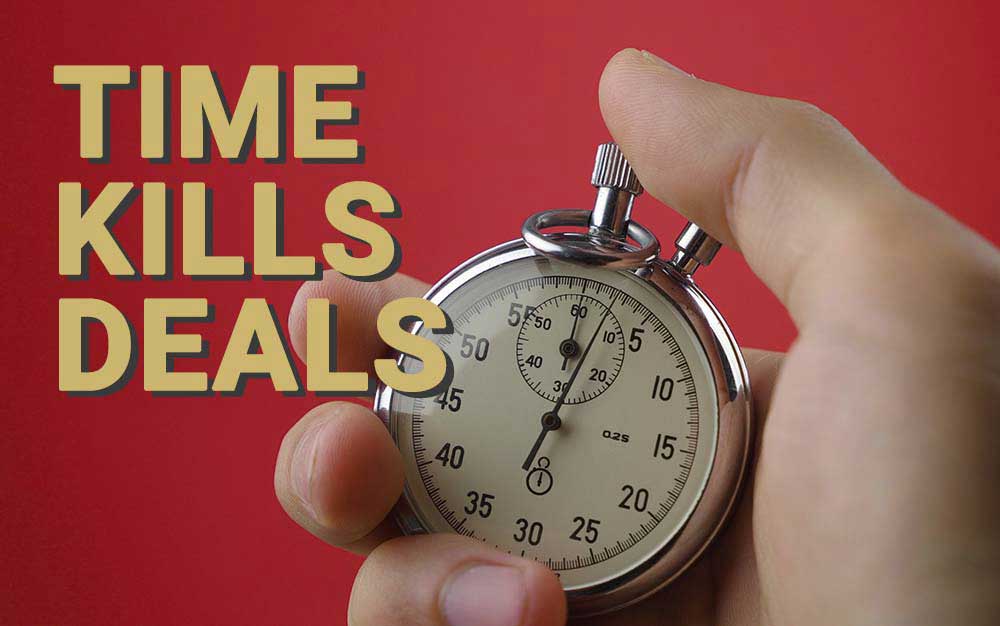 From the moment of engagement with a prospective hire to their start date with your organization, the more time that comes in between, the less likely you are to land them.
This is for a variety of reasons: a candidate's interest waning; not being as excited as when first courted for your opportunity; being distracted by competitors with other opportunities.
I covered the importance of having an efficient interview process of 3 weeks or less from first interview to offer acceptance.
Perhaps even more important is how much time elapses in the most sensitive part of the hiring process: from the moment the candidate accepts your offer and puts in his notice… to his first day at your organization.
Furthermore, in this competitive market, the candidate although having accepted your offer is still subject to other employers and recruiters taking a swing with their own offer.
There are many reasonable factors a candidate may invoke to delay starting with you: waiting for a bonus to pay out in another month; finishing out an important project for their current employer; giving a month notice instead of 2 weeks out of loyalty to their current employer…
Take my advice: throw a sign-on bonus at them to compensate for the bonus they're walking away from and convince them of the importance of starting with you ASAP. This will increase your conversion rate of offer acceptances that actually lead to your new hire showing up on their first day.
Dynamic Search Consulting (DSC) is a boutique national executive search firm, operating from San Jose, Ca, in the Silicon Valley. If you are filling up a key executive position and need help finding the right talent, call us for a complimentary first consultation.