No Jab, No Job:
Good or Bad Idea?
The Biggest Question Leading Into the End of the Year: Will Some Companies Decide to Fire Unvaccinated Employees?
October 5, 2021 – For better or worse, politics and health have inevitably blended during the pandemic, as employers deal with government mandates on one side and on the other deciding what line they will or will not cross when it comes to office protocols and regulations for their employees.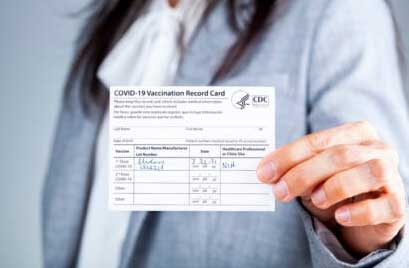 The number of organizations requiring employees to get vaccinated for COVID-19 continues to increase. 
In August, one media company fired three unvaccinated employees for showing up at the office, while several other organizations have told employees they'd lose their jobs if they weren't vaccinated within several weeks. 
But experts are split on whether companies should actually issue pink slips.
Other Search Experts Weigh In
A better option, experts say, might be sitting down with the unvaccinated employee and ensuring the worker has all the information needed to make an informed decision about getting vaccinated.
Violating a Cardinal Rule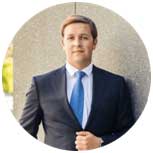 "COVID-19 and vaccination are certainly the largest topics of discussion in today's socioeconomic climate, and companies dealing with both retention of existing employees as well as hiring of new talent are no exception," said David Kant, president of Dynamic Search Consulting. "Without entering into any personal or political views but speaking objectively as an executive search professional, the cardinal rule in recruitment is to cast as wide a net as possible in order to attract a large talent pool from which to make a hire. A vaccine mandate violates this rule as it automatically disqualifies a significant percentage of the talent pool."
"Furthermore, for existing employees it unavoidably will put companies in a position of going through an abrupt reduction in workforce which they will not easily recover from, especially at the leadership level, where finding a suitable replacement often takes three to six months or more; in the meantime, the company takes a serious blow to their bottom line with the lack of key talent in place to steer the ship," Mr. Kant said. "Additionally, discriminating against employees and candidates based on their medical preference opens the door for what could be a very costly legal liability no company would want to be a part of."
"Therefore, while each company must of course act in the best interest of its shareholders, employees, and customers, I think the path forward on this issue is to find a way to include the unvaccinated, be that through office safety protocol measures, remote options, or other means, as to not do so is far too costly," Mr. Kant said.
In conclusion
At the end of the day, companies need to make their own decision on this highly-charged subject, however, those who choose to violate the above cardinal rule unavoidably miss out on a portion of the talent market, giving companies that do not require vaccination a competitive advantage.
What will your company do?


David Kant
President