4 Key Factors to Consider
When Selecting an Executive Search Firm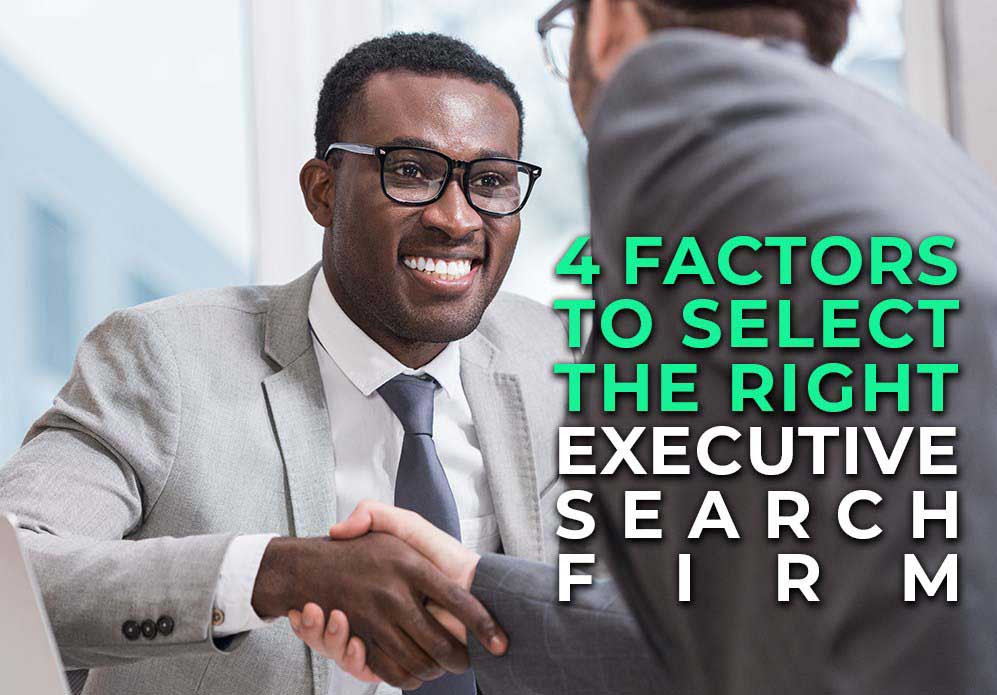 What to look for when selecting an executive search firm for your recruitment needs?
1. Dedication of time and resources to your search: The "Retained search" model is best for this, as it ensures your search mission receives enough attention and is conducted expeditiously.
2. Quality of attention: In most cases, the person who sold you their services won't be the one working on your search. You need to know the quality of the recruiter(s) getting your mission accomplished.
3. A thorough, proven executive search process — Don't just pick a firm that posts ads and recycles old resumes from their database.
4. Sufficient replacement guarantee: A good executive search firm is confident enough in the candidate they present to guarantee them for at least 12 months.
An executive recruitment firm offering a shorter guarantee is operating on a transactional basis, not on relationship basis.
Here at DSC, "CLIENT FIRST" is one of our core values. We invest a lot of time, energy and resources to ensuring the result you are waiting for.
We provide an 18-24 month replacement guarantee, depending on the level of the position.