Branding Impact on Hiring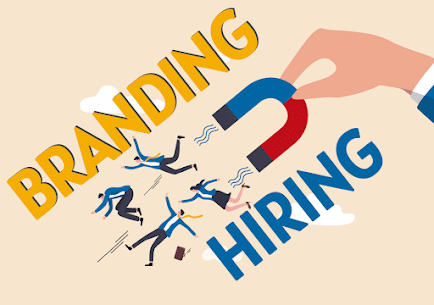 Targeting existing and prospective employees? A strong branding attracts more top talent and retains employees longer.
Cliquify's 2023 research report titled "The State of Employer Branding 2023" gives some insight into today's top priorities and challenges related to talent acquisition.
Cliquify surveyed 600+ people working in the field of talent branding, HR and talent acquisition, most of which in North America.
According to the report, talent branders focus in 2023 on positive employee experience to help their brand achieve "best workplace" recognition through genuine employee advocacy programs. Social media advocacy and career site revamp are their top two areas of focus.
Among the top priorities identified by the survey:
• Improving employee experience to turn them into advocates for the brand.
• Decreasing cost per applicant through organic recruitment marketing vs. paid media.
• Enabling employee-generated social content to follow brand narrative and guidelines.
• Investing in career site revamp, social media advocacy, and content management platforms to capture graphics & videos. 51% of respondents indicated a budget increase in 2023 from 2022.
• Improving reputation on employee review sites like Glassdoor, Comparably, and Indeed.
Call DSC for all your talent acquisition needs.