Changing Jobs? Why You can't Play the
Counter-offer Game - Reasons #3 & #4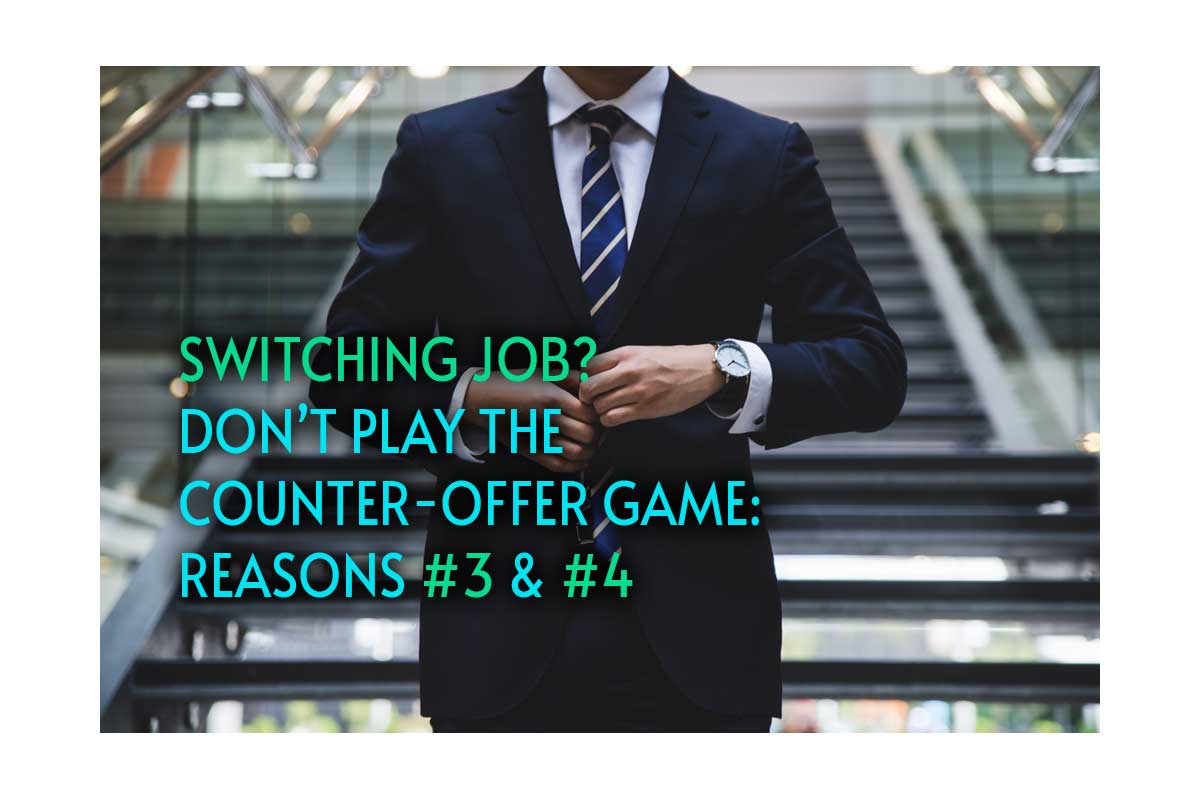 REASON #3: THEY DON'T APPRECIATE YOU
It took you quitting… for your employer to realize you were unhappy and not being paid at market value. If that's you, are you really in the right relationship? Are you really valued at the level you ought to be?
REASON #4: IT'S PUTTING A BAND-AID ON THE ISSUE
Most candidates check if the grass is greener on the other side due to non-monetary reasons, or at least not exclusively related to compensation.
Examples: burnout due to a long commute; inability to work remotely or have a flexible schedule; a new boss they are not getting along with; didn't receive a commission or bonus; commission/bonus plan changed for the worse; company is downsizing and laying people off; company lost their funding or a major contract; Private Equity or VC came in and changed the structure to a tighter, more corporate one… Etc.
Your fundamental reasons for leaving won't likely be resolved. More money may sweeten the (rough) deal for a while… but history shows that you will leave within 6-12 months as the reasons which frustrated you in the first place remain solidly in place.
NEXT: Reason #5 not to accept a counter-offer. Stay tuned!
Dynamic Search Consulting is a boutique executive search firm operating nationally from San Jose, CA, in the Silicon Valley. Call us now if your HR plans include headhunting for a C-level executive.