Construction Firms in a
Bidding War for Executive Talent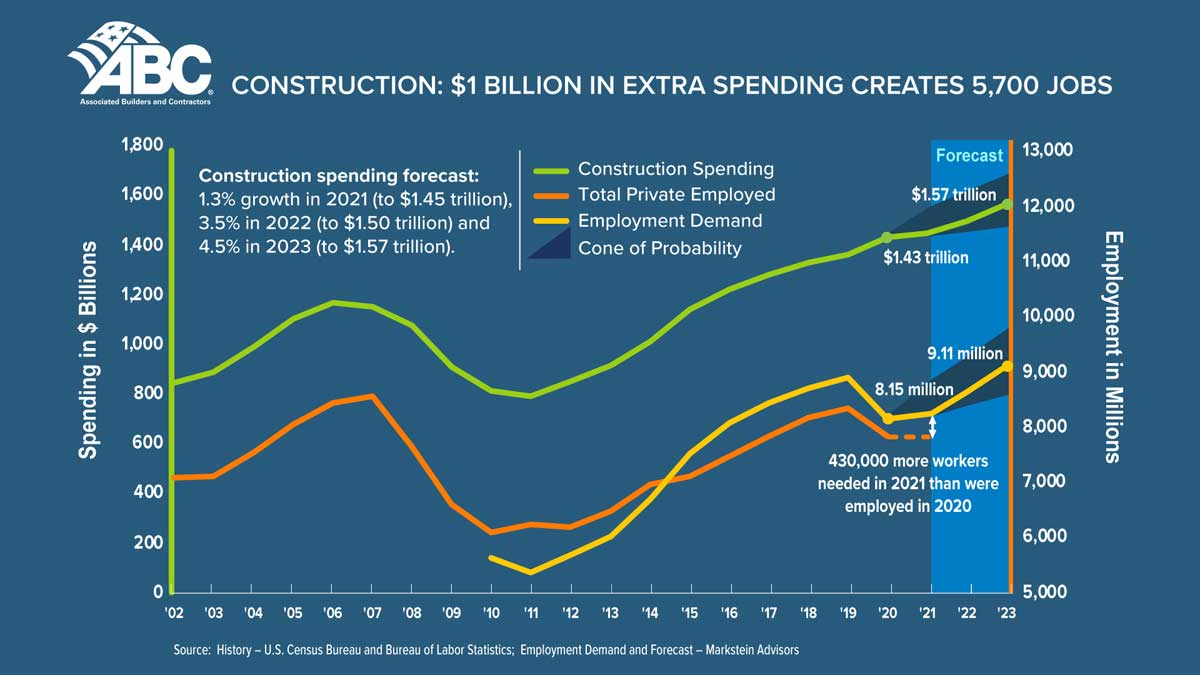 As employees have largely continued to work from home in 2021, home remodeling and improvement projects have contributed to fuel demand for labor in the construction industry.
The new paradigm set in place by the pandemic has also spurred a major increase in new housing projects in "destination States" such as Texas, Arizona, and Florida.
In an analysis published in mid-2021, consulting firm Gallagher mentioned: "New housing tracts require new roads, new schools, and new shopping centers—even as the malls and old shopping centers lose tenants to online shopping. Urban landlords will need to find new uses for existing office space, which should drive more interior renovation work…"
According to the BLS: "About 38,900 openings for construction managers are projected each year, on average, over the decade."
As a result of the substantial increase in demand for executives in the construction industry (from VPs to project managers), we can observe a bidding war for talent on the market.
As a boutique executive recruitment firm, Dynamic Search Consulting helps general contractors find the executive talent they need to respond to these market dynamics.
If your firm needs an edge quickly, give us a call to discuss your recruitment project and our process to find top talent faster.
** Graph: Projected job creation in the construction industry courtesy of Associated Builders and Contractors.