Demand for SAAS Grows Despite Economy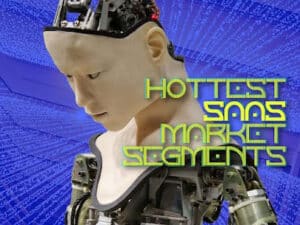 According to Statista, the Software as a Service (SaaS) market grew from $31B in 2015 to a projected $195B in 2023, up from $146B in 2021.
No slowdown despite the 2020-2021 economic crash, but actually continued rapid growth — something very few other industries can boast.
It is no wonder SaaS start-ups are the most common among newly formed companies and have the most funds raised from investment firms compared against any other industry.
The hottest markets within SaaS today are: AI (Artificial Intelligence), ML (Machine Learning), and Security Automation. That which promises to do the job better and faster than a human and saves people time gets the strongest demand. These segments are rivaled only by cyber security, ensuring your hard-earned IP and data is protected at all times and your business is allowed to operate free from disruptions.
Is your SaaS company in growth mode and in need of recruitment assistance? Give us a call.