Does The Job Market Contradict
The Recession Story?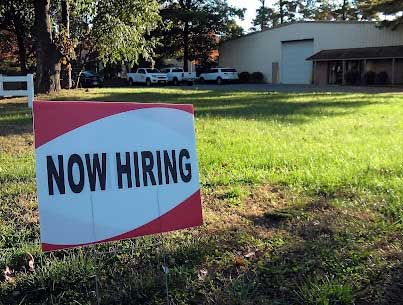 The latest job market report is interesting:
"Total non-farm payroll employment increased by 263,000 in September… Notable job gains occurred in leisure and hospitality and in health care. "
When disposable income is scarce, consumers don't spend on traveling/leisure. When businesses feel the pain, they cut down on traveling expenses.
In a recession, hotels directly suffer from a decrease in business & leisure spending. So do bars & restaurants as people dine out less often.
Yet, the BLS notes: "Leisure and hospitality added 83,000 jobs in September, in line with the average monthly job gain over the first 8 months of the year… Employment in food services and drinking places rose by 60,000…"
No restaurant owner would hire more hands if they did not see a rise in receipts: the industry margins are too slim. Hotels typically don't hire when occupancy rates stay down.
Theme parks? In early October, Universal Orlando advertised 2500 job openings, both FT, PT and seasonal. Disney, SeaWorld, and Busch Gardens currently advertise hundreds of job openings.
Why would their management hire if they saw a need to trim sails down?
We continue to believe employers must sharpen their pencils and make the right offers to hire the best candidates — doom and gloom notwithstanding.
Even if times command to watch the pennies, spend pennies on the right people and your dollars will take care of themselves.