Executive Search: Retained or Contingent?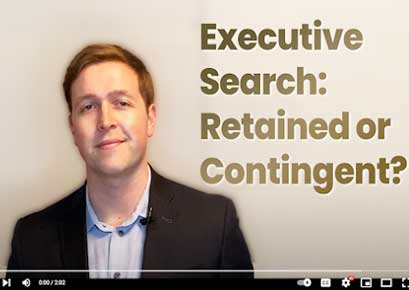 In this first installment of a series of videos, David Kant, President of Dynamic Search Consulting , covers the difference in the level of dedication between a "retained search" recruitment mission and a "contingency search" mission.
Retained search ensures the employer looking for executive candidates that the recruitment agency will commit to the success of the mission, however difficult it may be.
David illustrates the point he is making with a real example of a difficult search mission he completed a few years ago.
Dynamic Search Consulting is based out of San Jose, CA, and covers the executive recruitment needs of clients in the Silicon Valley.
For more information, please visit our website at: DynamicSearchConsulting.com and give us a call.