How Do Your HR Managers Deal
With a "Bare Minimum" Attitude?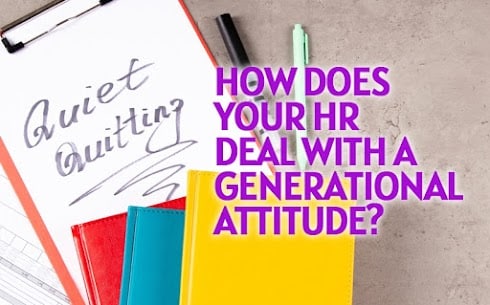 You probably are aware of a new trend in the workplace: "Quiet Quitting". The term describes the attitude of someone doing the bare minimum at work. Just enough not to get fired. Disengaged, no enthusiasm.
The "Bare Minimum" movement is born in 2021 in China: "Tang Ping" (or "laying flat") is a passive resistance movement initiated by a segment of the Chinese Millenials in reaction to the rat race (and other socio-political issues).
A slack work ethos (or lack thereof) is nothing new — both recruiters and HR have seen it over and over with individuals.
What's the big deal then?
What strikes us is the fact that what used to be an individual attitude seems to become a generational motto.
We have all watched the videos of the Twitter girl and the Google girl spending lazy days loafing at work and gushing on the (undeserved) perks.
The latest expression of the "Quiet Quitting" movement is the TikTok meme of "Bare Minimum Mondays".
Knowing that TikTok is the social haven of Gen Z, how exactly does HR engage this sliver of your workforce, bound to account for a big chunk of it 5 years from now?
As recruiters, we see corporations practice the art of "Quiet Hiring": shifting workers internally rather than hiring new ones.
Quiet Hiring may be a band-aid needed in a recession. But it can't be the answer to Quiet Quitting.
We believe hiring Motivated Talent is a better answer. Call us.