Job Market Slowdown Precedes Rebound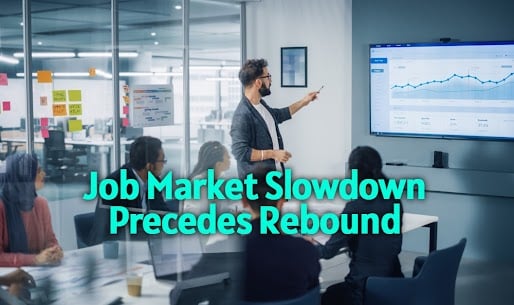 Total nonfarm payroll employment increased by 311K in February, slightly below the average 343K
monthly gain over the prior 6 months (BLS 3/10/23).
Slowdown? Maybe, but not everywhere. Witness: the e-commerce industry.
"Non-store retailers… is projected to gain a larger share of industry employment, largely a result of the pandemic's acceleration of e-commerce. In 2020, e-commerce grew over three times its pre–COVID-19 rate… Non-store retailers remain the only growth industry expected to see gains beyond historical levels, driven largely by accelerated e-commerce growth." (BLS 4/22)
BLS projects employment in the industry will continue to rise to reach c. 450,000 jobs by 2026 with an increasing demand for application developers.
What to make, then, of the mass layoffs at Amazon, Walmart, and Shopify?
Ecomm players are quick to adapt to changing circumstances. Shopify transitioned 2.5 years ago to a fully remote company. Then in Jan, they made headlines again for cutting all unnecessary meetings company wide (their "Calendar Purge" cancelled all recurring meetings with attendance of 3+).
What does this tell us?
Roles that will remain in demand are linked to operations and directly impact growth and cash-flow. Shouldn't this be the norm?
Is Corporate America, now facing a looming recession, getting smarter?
Positive changes in behavior always open the door to a rebound. At DSC, our recruitment methods ensure you have the talent pool to both survive and thrive.