Interviewing Is Much Like... Dating?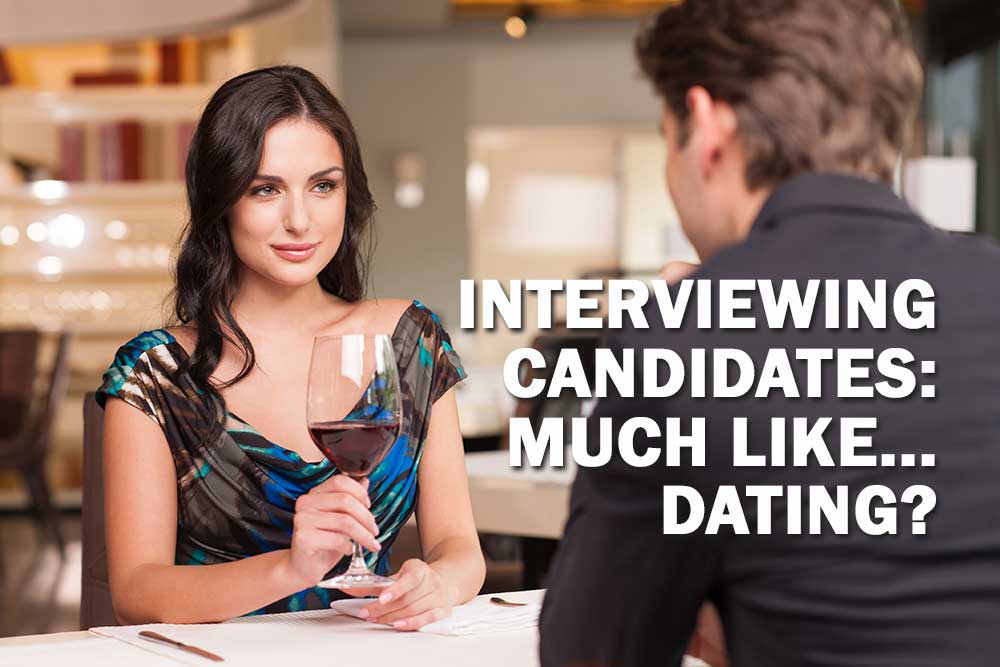 The interview process is a formal way of getting to know someone before committing to a serious relationship. In dating, courting leads to a proposal; in interviewing, to a job offer.
We are presently in a "candidate market", meaning top talent are being courted by many suitors so employers must bring their "A game" to make the best first impression during the interview process.
Hiring managers must realize that they may be in a competitive situation: the candidate needs to be "sold" on the company. Candidates are interviewed just as much as… they interview the hiring manager.
In recruiting "passive" candidates (i.e. currently employed), a hiring manager should be flexible to the candidate's availability before or after hours, or during lunch, or even on the weekend when the candidate's schedule permits.
When you are seriously considering hiring a top talent, it should be reflected in the interview experience.
I have observed on many occasions candidates gauge what their future employment could hold for them by how they were treated and their overall experience during the interview process.
In sales, make it easy for your customer to do business with you. In interviewing, treat the process like a date, and do what you can to make your candidate fall in love with the prospect of getting a job at your company.