Jobless Claims Rise as Omicron Worries Continue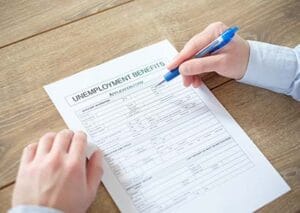 The number of Americans filing for unemployment insurance rose by an unexpected number as Omicron continues to impact the job market. David Kant of Dynamic Search Consulting joins Hunt Scanlon to discuss what he is seeing in the job market and how his firm has adjusted.
January 20, 2022 – The Labor Department reported that 286,000 Americans have filed new claims for state unemployment benefits, an increase of 55,000 from the previous week's revised level. The previous week's level was revised up by 1,000 from 230,000 to 231,000. Still, the unemployment rate fell last month to a pandemic low 3.9 percent. The four-week moving average was 231,000, an increase of 20,000 from the previous week's revised average. The previous week's average was revised up by 250 from 210,750 to 211,000. The advance seasonally adjusted insured unemployment rate was 1.2 percent for the week, an increase of 0.1 percentage point from the previous week's unrevised rate.
The advance number for seasonally adjusted insured unemployment during the week was 1,635,000, an increase of 84,000 from the previous week's revised level. The previous week's level was revised down by 8,000 from 1,559,000 to 1,551,000. The four-week moving average was 1,664,250, a decrease of 55,250 from the previous week's revised average. This is the lowest level for this average since April 27, 2019 when it was 1,663,500. The previous week's average was revised down by 2,000 from 1,721,500 to 1,719,500.
The most recent move higher in new claims may be due to some impacts from the Omicron variant and ultimately prove temporary, according to some economists.
"Given persistent labor shortages, the trend in layoffs should remain downward as businesses try to avoid laying off workers," Rubeela Farooqi, chief U.S. economist at High Frequency Economics, wrote in a note ahead of Thursday's report. "However, absenteeism from the Omicron variant could make the weekly data noisy over coming weeks."
There were 10,599 continued weeks claimed filed by former Federal civilian employees, an increase of 980 from the previous week. Newly discharged veterans claiming benefits totaled 4,748, an increase of 197 from the prior week. The highest insured unemployment rates in the week were in Alaska (3.1), Minnesota (2.8), Kentucky (2.7), New Jersey (2.6), New York (2.6), Rhode Island (2.5), California (2.4), Connecticut (2.4), Massachusetts (2.3), and Oregon (2.3). The largest increases in initial claims for the week were in California (+11,295), New York (+10,639), Texas (+10,437), Kentucky (+8,476), and Missouri (+7,768), while the largest decreases were in Massachusetts (-2,079), Connecticut (-1,437), Michigan (-1,158), New Hampshire (-424), and Rhode Island (-424).
Experienced Search Consultant Weighs In
David Kant is the president of Dynamic Search Consulting, a San Francisco Bay area-based boutique search firm. He has experience recruiting and placing top passive talent for a wide range of clients, from VC and PE-backed start-ups through to F500 companies and across over 20 vertical industries.
Mr. Kant recently sat down with Hunt Scanlon Media to discuss the economic recovery, hiring, and how his firm has adjusted to working with clients and candidates during the post-pandemic era. Following are excerpts from that discussion.
---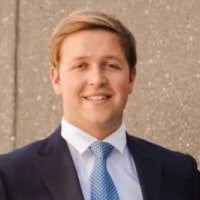 David, what are your thoughts about an economic recovery?
Very optimistic, especially for the United States. Now that treatments and preventative therapies are readily available, fear is waning and consumers are overly ready to consume both professionally and personally in buying goods and services, traveling, and getting back to business as usual. Hiring trends show a direct correlation to the above, with the war for talent back to pre-pandemic levels, where when extending an offer to a candidate they on average are considering a couple other offers as well. I see an affluent trend continuing until the nation and world are fully reopened and back to normal, at which point a less steep but still upward growth trend should continue. In summary, I predict high growth and a lot of hiring across industries throughout 2022 and 2023, with more paced-out growth continuing into 2024.
"I predict high growth and a lot of hiring across industries throughout 2022 and 2023, with more paced-out growth continuing into 2024."
What are some of the challenges you're seeing right now?
The biggest challenge hands-down is commute. If this was an issue pre-pandemic, it really is one now; this is because so many who previously commuted to the office have become accustomed to a zero-commute working from home and refuse to go back, to the point where if their employer will not continue to allow them to work remotely, the employee knows there are plenty of other companies who will. Thus, for companies who want an in-office work culture or simply employ jobs that require an in-person presence (e.g. manufacturing or construction), they either have had to become flexible, offering remote work options a couple days per week for computer, phone and administrative work that can be done remotely, or simply had to pay more to retain the talent and keep them from going elsewhere.
Has your firm adjusted in how it serves clients?
Overall, we fortunately have not had to make too many adjustments to our service model. We remain available to meet with clients and candidates in person, at their office or ours, as needed, and are sure to follow safety protocols. However, much of recruitment is a phone sport and between video conference, phone, and email, we are able to work remotely without sacrificing any quality in the service we provide.
NOTE: This article was originally published on HuntScanlon.com and is partially reproduced here courtesy of the publishers.