Last Impressions...
Just as Important as First Impressions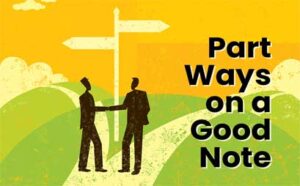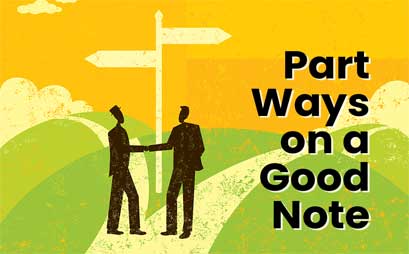 For an employer, an employee putting in their 2-week notice can stir up emotions not unlike those felt during a break-up with a significant other.
How you handle it (as an employer) is vital.
As a recruiter, I see many resumes where candidates leave a company and end up returning to the company a few months or a few years later… They learned that the grass was not always greener on the other side…
Conversely, many candidates told me they knew from observing past colleagues put their 2-week notice, they'd be treated very coldly and would be shown the door immediately.
Ending the work relationship on a sour note makes it much less likely for the employee to consider working for your company again in the future.
And in the world of talent, burning bridges is never a good idea: that employee could come back to you down the road, or alternatively become an important supplier or vendor whose endorsement you rely upon.
We can smooth out and accelerate the replacement process by presenting you key top talent who will integrate your workforce faster. Call us now to discuss your needs.
Dynamic Search Consulting is an executive recruitment firm operating from the Silicon Valley, in San Jose, CA. We specialize in finding top talent faster than what it usually takes.