Vetting Qualifying Talent...
Beyond The Resume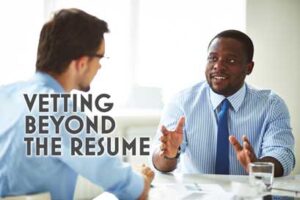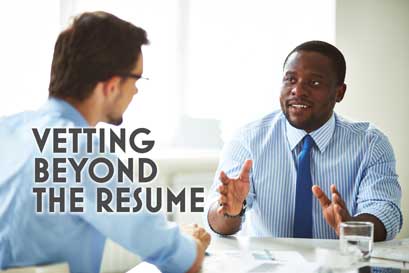 Resumes are important, as are reference checks. Most important however is getting to know the candidate beyond the social veneer displayed during the interview.
Most people spend more hours at work than anywhere else; it is therefore crucial to create the right culture and surround yourself with employees you like and work well with.
A key part of the vetting & qualifying process is asking the right questions that force the candidate to think and in responding show their true personality.
Questions such as their leadership style in managing a team, examples illustrating their approach in how they handled a critical problem that came up, etc.
At DSC, we do a lot of this legwork for you. Of course you need to meet the candidate and make your own decision but we save you time in thoroughly vetting them both on and off the resume so you have a shortlist of highly probable hires to choose from.
Dynamic Search Consulting is a boutique executive search firm based in San Jose, CA. Call us to discuss your C-level hiring needs. We offer a complimentary first consultation.