2 Final Candidates,
1 Offer - How to Decide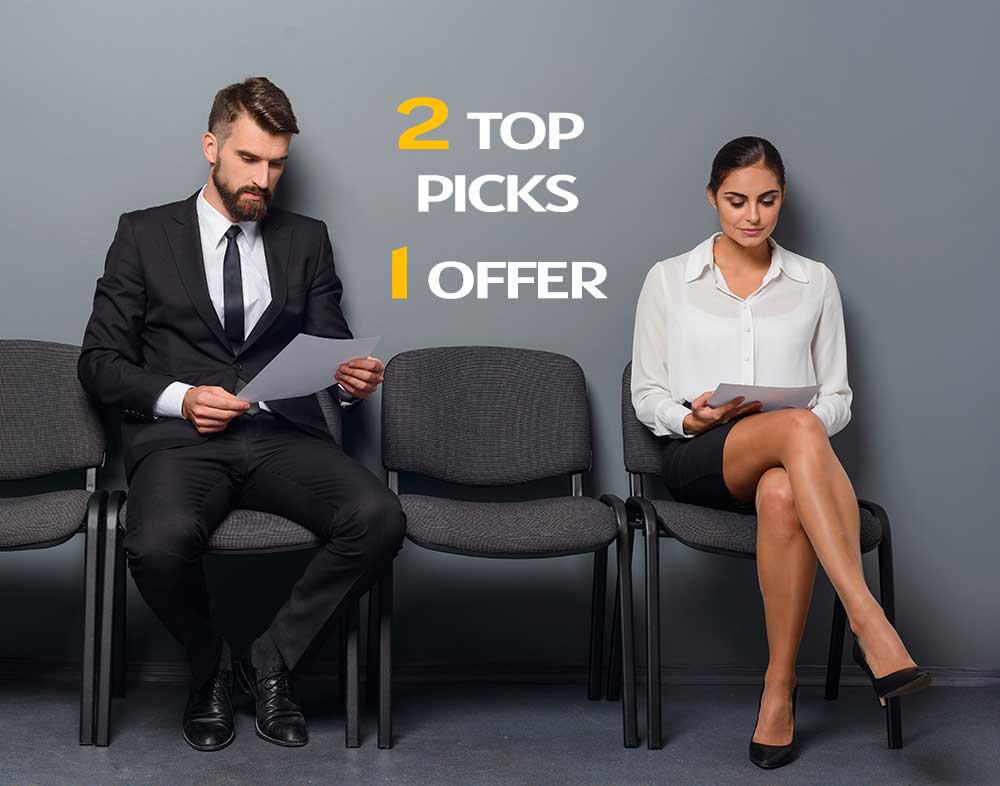 Hiring managers often find themselves struggling to decide who to pick once they have narrowed things down to two candidates.
It's decision time, what to do?
By this point it's safe to assume both candidates are qualified and can do the job, otherwise neither would have made it this far.
The wrong thing to do is to poke holes and find one less qualified or more qualified as since they both have sufficient skills, they can be trained in whatever minor points they need to learn.
By the same token, unless their salary requirements are drastically far apart; going with the less ambitious one could be the wrong move.
Instead, look for the intangibles that are not taught or are difficult to teach.
• Which candidate do you like best? Who do you feel the team would work best with?
• Which one do you feel you could trust most with key decisions?
• Which one seems to have the most integrity, be the most direct and honest?
• Would you want this person as your boss?
Besides the interview process, reference checks are good ways to gain insights on these points.
Finally, which candidate wants the job more? First impressions are usually one's best foot forward: bring on the person most enthusiastic about working for your organization from Day 1.
If you are considering hiring a key executive, consult with us.
Dynamic Search Consulting is a boutique executive search firm operating nationally from its offices in San Jose, CA, in the heart of the Silicon Valley.