Defusing The Impact of
The War in Ukraine in Your Organization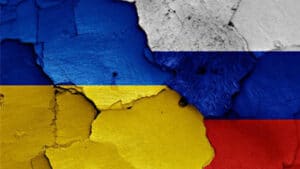 SHRM.org just published a thoughtful article about the impact on human resources of the war in Ukraine. America being a melting pot of nations, your organization may deal with, or employ stakeholders of both Ukrainian and Russian descent.
Family ties to the motherland cannot but impact their morale, and put such a burden on their shoulders that they feel despondent, sad, stressed, distraught, etc.
The presence in your staff of employees coming from opposite sides of the conflict can poison the work environment with animosity, a refusal to communicate, gossip, and passive-aggressive attitudes.
This is a good time to remind your staff that:
Your HR department is here to be attentive and compassionate listeners.
Your business is not a referee taking position, but is willing to help your employees on an individual basis during these trying times.
SHRM recommends publishing a reminder that your company stands for "human rights" and "democracy". These words however may be loaded simply because the true causes of the conflict are not perfectly understood. Just let people know they can count on your support, whatever their personal background is.
Encourage your people to remain compassionate, and to avoid any shunning, brow-beating, disparaging, and judgmental attitude.
The best remedies to any embroiled situation remain love, compassion, and an attentive ear.