Winning The Race For Talent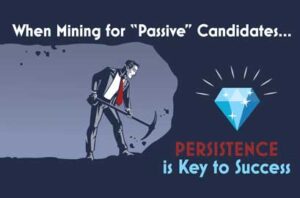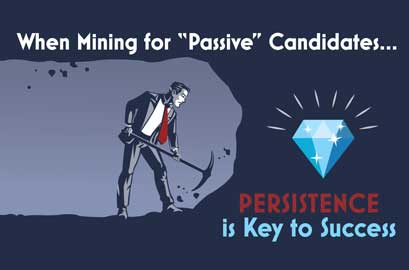 As the economy continues to reopen back to normal, hiring is in full swing nationwide across virtually all industries and company sizes. How do you stand out and get candidates to pay attention to you over everyone else?
Brand Recognition? Advertising? Marketing? Positive Glassdoor and Google reviews? Attractive Benefits and Perks? Yes to all of the above.
However, if performing an executive search, are you are looking for passive candidates — people in a job and not actively looking? These people are likely NOT aware of any of the above factors until they are introduced to your company and opportunity…
The secret to attracting such candidates is: PERSISTENCE. Most HR professionals and recruiters alike reach out to a candidate of interest between 1-3 times before giving up and not pursuing them further.
However, it often takes 5 or 10 times to get a busy, successful executive to take the solicitation seriously enough to call the recruiter back and listen.
DSC is extremely persistent, which is a key reason for our success in attracting top talent.
Having trouble filling a key opening? Learn more about our process by clicking on the button below. DCS is a boutique executive search firm committed to high-touch service and results. We are located in San Jose, CA and meet in person with our clients in the Silicon Valley. We offer a complimentary first consultation to discuss your C-level hiring needs.